My college Calculus I class is a killer! I mean, it is tearing me apart, eating me alive! We were taking our midterm exam last week and it was really difficult. After I was finished with my test and left the classroom, I checked the messages on my cell phone. As I pressed "TALK," I thought, "Crap! I left my ringer on again!" Imagine what would have happened if somebody called me in the middle of my test. My professor is known for dismissing students with an audible cell phone during a test and giving them an "egg shaped grade." He even warned us that on our first day! I can not afford a bad grade on my transcript!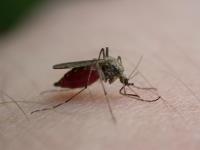 Such a dilemma is experienced by thousands of students around the westernized world. We forget to silence our cell phones during school and we don't want to keep it on silent or vibrate permanently. Is there any rest for the weary? Comfort is found in the Mosquito.
The Mosquito is a ringtone that was inspired by the Teenager Repellent. Like here in the States, the United Kingdom is burdened with teenage loitering. Their answer, the Teenager Repellent, emits an annoying, cycling, high pitched, mosquito-like noise that only young people can hear. Usually, this cheap investment is enough to drive the delinquents away. Generally, the cutoff hearing age is 20 years.
The Mosquito generates sound from the same sonic frequencies and packages it in a nifty little ring tone. Since most – if not all – professors have well passed their early twenties, the mosquito is imperceptible to them.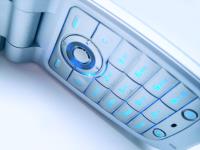 I've created my own version of the Mosquito with Audacity so that I will not have to pay – and since it is so much cooler to tell my friends that I made my ringtone! You can download the Single Tone here.
So, set your ringers as loud as you can handle. Relax, your teachers won't hear a single thing!

Read the New York Times Article Here.
---