The are a couple of things that are essential to any hacker's walk of life. To name a few, there's the ubiquitous flash drive for data transfer. You have the crossover cable for even faster data transfer. There's the WiFi antenna for high gain and strong amplification. Possibly, you might find a video capture card in the computer. Of course, there's the ubiquitous laptop and desktop computer. But what software is on these computers? Undoubtedly, you will find at least two operating systems, most often Windows and Linux. But with Linux, there are several different distributions. Is there a specific one? With hackers and crackers, there is only one Linux distro out there. It is called Backtrack.


Back Track is quite possibly the most comprehensive Linux distribution of security tools. Both hackers and crackers can appreciate the features of this distribution. For black-hatters, it is an easy access to software that facilitates exploitations of secure system. For white-hatters, it is a penetration tester that finds holes in a security scheme. See, everybody wins!
Major Features
BackTrack features the latest in security penetration software. The current Linux kernel is patched so that special driver installation is unnecessary for attacks. For example, an Atheros-based wireless networking adapter will no enter monitor mode or inject packets without the MadWiFi driver patch. With BackTrack, you don't need to worry about that. It's just plug-and-play ready-to-go!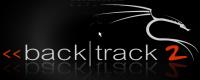 What's great is that this Linux distribution comes Live-on-CD. So, no installation is needed. However, what you experience BackTrack, you will realize that it is a must to download this operating system and install it on your Laptop. At the very least, download the VMWare Virtual Appliance for Backtrack. Make sure you also install the VMWare Tools for Linux as well. Many features will still work in VMWare mode.
Support
Support is kind of limited with BackTrack. But when you're dealing with this field, what do you expect? Anyone messing with this stuff should have a clue. Basically, like many open-source operations, your only support is the BackTrack Wiki and the Remote Exploit Forums.
Try BackTrack if you can work without organized support. I promise, the features will make it worth your while!
---