So, there I was in this motel, Econo Lodge, which was not too posh (if you know what I'm talking about). I mean, the logo and name look and sound cheap! Anyway, I assumed that there would be no Internet access included in this wonderful motel package. I looked in the Econo Lodge booklet and found no information. I was too embarrassed to call the operator and actually ask if there was a way to access the Internet. He or she would probably tell me, "What do you think this place is? A Hilton? No! This is ECONO LODGE!" I thought to myself, maybe there would a stray open wireless network floating about the airwaves. I doubted it. I mean, I was really in an out-of-city old-fashioned small town. It really wasn't the type of place where cutting-edge technology harbored. Boy, was I wrong!
To my surprise, as scanned the airwaves, I came across two networks. The first one, which had an acceptable signal of 60%, was DAYS_INN. I thought, "Well, that makes sense! There is a Day's Inn next door!" Unfortunately, I was unable to access the network. I guess they only let their customers access it, which is only natural. I scolded myself for not staying at the Day's Inn.

The other network was called PRE-N. The signal was a next to nothing, a pitiful 0-1%! I wasn't too enthusiastic about this network. Then, when I told my Wifi client to connect to the network, it seemed to work smoothly. Cautiously, I opened the DOS prompt (Start Menu, Run, "cmd" or "command" for those of who do not know) and entered "ping google.com." It worked perfectly! I was so excited! Free Internet access!
Later, after checking my mail and doing some routine business, it dawned on me that I was getting a decent speed (400kbps) on a 1% signal. How could this happen? Then I remembered that the name of this network was PRE-N. The 802.11n protocol, as opposed to 802.11b and 802.11g, had not been completely standardized. That didn't stop manufactures from selling networking components that had some features of the promised 802.11n. These products were of the Pre-N class. One of the promised features of 802.11n was long distance over low signal. I was impressed! I bet that the wireless router that was supplying Internet access to me was several buildings away!


So what did I learn from this experience?
Always Test the Airwaves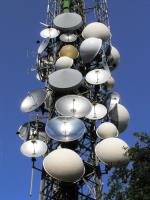 The first one is obvious: Even if it is not likely at all, test the airwaves for a signal. You'll find them in the most unprobable places. The university that I attend is in Keene, TX on the outskirts of Fort Worth, TX. I wouldn't even call it a small town…just a community. Our small mobile home is of comparable size to their city hall. Aside from the university's wireless Internet access (which is really weak), Keene is not really on the top of my list for places to look for free, open wireless Internet access. Again, I found quite the opposite. My friend and I were "wardriving." Wardriving is a "techie sport" where you cruise around while looking for wireless networks. I think that we found more then fifty! I was surprised that we even found one!
Secure the Network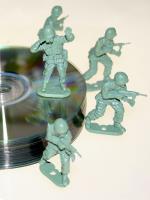 I cannot stress this enough! People need to secure their wireless networks and prevent unauthorized intruders from accessing them. Though, I appreciated the free Internet access, if someone who was more sinister accessed this network, the owner of the network would have been screwed. In addition to leaving the network open, the owner didn't even change the default password on the router! When I connected to the network, just for kicks, I tried to access the router control panel. To my surprise, it worked! I also discovered that it was not even password protected! That gave me ultimate control of the network itself!
To secure a wireless network, go to the control panel. And look for something that talks about encryption or authentication. Some keywords too look for are "WPA" and "WEP." Those are two encryption schemes. Some routers (and network cards) only support WEP. When possible, try to use WPA. This is the most secure. If you need help creating an encryption key try the WLAN Key Generator from the SpeedGuide.net.
Closing Remarks
Routers have different ways for changing the password. So, you will have to look in your manual for that. It is important to remember that everything you download and upload from an open, unsecured wireless network (like the one at Econo Lodge) can be intercepted by anyone. This includes bank account intermission, email addresses, messages, and passwords.
So here I am typing this article on someone else's Internet connection. Some people question the legality of this. It is a really shady field. Really, the only bad thing I am doing is using bandwidth, not really hacking. But again, you can liken this to using someone's phone line. Personally, I really don't think this is wrong. It is a controversial subject and it will get even more controversial as wireless networks proliferate. Comment on your thoughts!
---